Simple Route Optimization and Management
We make it easy to streamline your delivery routes and stops for maximum efficiency because we understand that every minute counts in your business.
k
Locations reached earlier
$$$
Thousands of dollars saved
Simply, provide locations or routes
Simply, Upload your locations or Routes. You can manually do that or upload a CSV file.
Route Optimization
Get your optimized multi-stop route with a single click of a button.
Real-time Tracking / Management
Manage and track status of vehicles/orders.
Trusted by Over Courier Companies and Field Professionals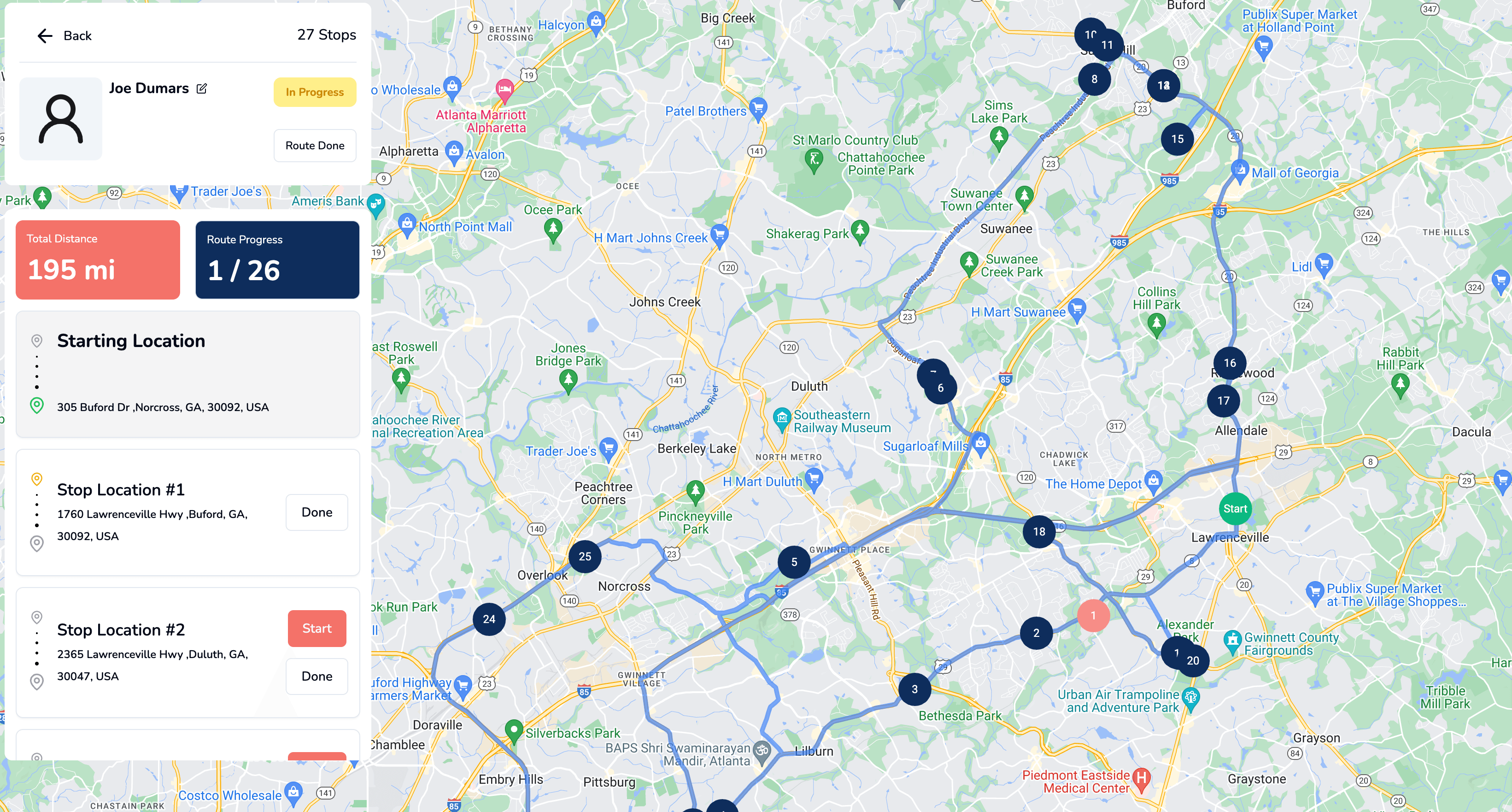 How it works
Create a route
Upload your address list from as a CSV file or type it in our website
Get Most Efficient Route
Thats it! You are now ready to either dispatch the routes to the team or start!
Savings!
Enjoy your saved time and money!
What people are saying about us!
This route optimization tool has revolutionized our delivery process. We've seen a 30% reduction in delivery times and a significant decrease in fuel costs. The intuitive interface and real-time adjustments are game-changers.
Omar Dsoky -
Logistics Manager, E-commerce Company
Implementing pathroute as our route optimization software was one of our best decisions. We've managed to increase our daily deliveries by 25% without adding more vehicles, thanks to its efficient route planning.
Sarah Martin -
Operations Director, Courier Service:
Our technicians can now attend more appointments in a day, with less time spent on the road. The software's accurate ETAs and routing have greatly improved our service reliability.
Alex Rodriguez -
Field Service Manager, HVAC Company